MigjhtyChiro
Total job cost: 

$699.00 USD 

This chiropractor offers holistic services for the entire family. The images reinforce the need for the care and results of a professional health provider.

Embracing the total wellness services provided brand, this chiropractic practice is seen as caring, patient-oriented and welcoming.

In addition, this  practice offers a range of supplements on anther website, and keeps the overall branding concept the same for both.
logo created by CharlestonWebBuilder
Full Shopify Setup

Build & setup of Shopify Store includes: 

Design & develop a custom-designed Shopify store, utilizing Shopify-approved templates
Set up unique Home Page with original artwork & images
Create sub-pages to compliment store goals
Custom content for About Us page
Install top menu navigation tabs & footer tabs 

Administrative back-end setup includes:

Organizing products & collections·
Helping set up Shipping, Payment Options and other administrative sections.
Training in basic Shopify administrative functions
How we work with you

Our Project processes:

First consultation call scheduled within 3 days of receiving down payment
All consultation calls are live & scheduled at your conveniencve
Discussion includes store goals, design elements, content & images determined
Select best Shopify store theme for your needs
Establish project timeline & launch date
Store is built to agreed upon specifications (2 weeks)
Administrative functions set up
Live-time Training on Store theme interface
Store is tested, launched
Store is completely functional and ready to launch at project end. 
Optional Custom Services

Optional services include:

Custom content writing
Custom graphic design
3rd party application installation & setup

And other hourly services (starting from $35/hour)
Located in South Carolina, USA

We only work with US-based merchants
Share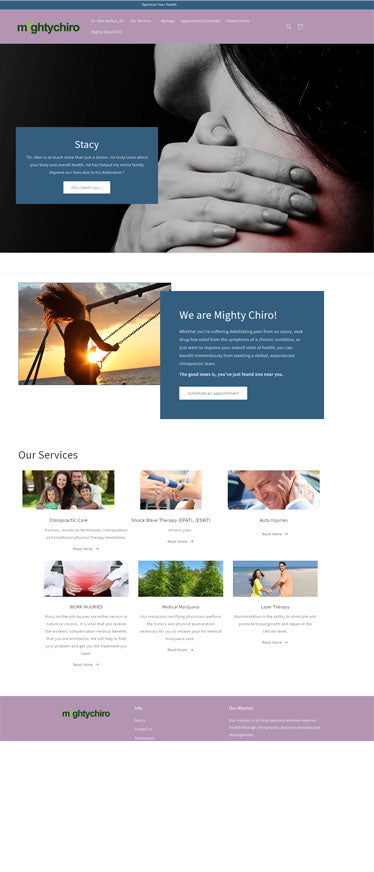 Guarantees
Live Consultations

Real persons in real time

Completed Store in 2-Weeks

Unique Custom Design

Original design & content